CAM 3-D
Cam 3-D is a three-dimensional version of Cam. Cam 3-D was invented by Michael Wortley Nolan in 2009.
Cam 3-D is different than Cam in the following ways:
1. The Cam 3-D board has 84 squares (28 squares on each of three levels). The Cam board has 67 squares on one level.
2. Each side in Cam 3-D has three Knights and nine Men. Each side in Cam has two Knights and five Men.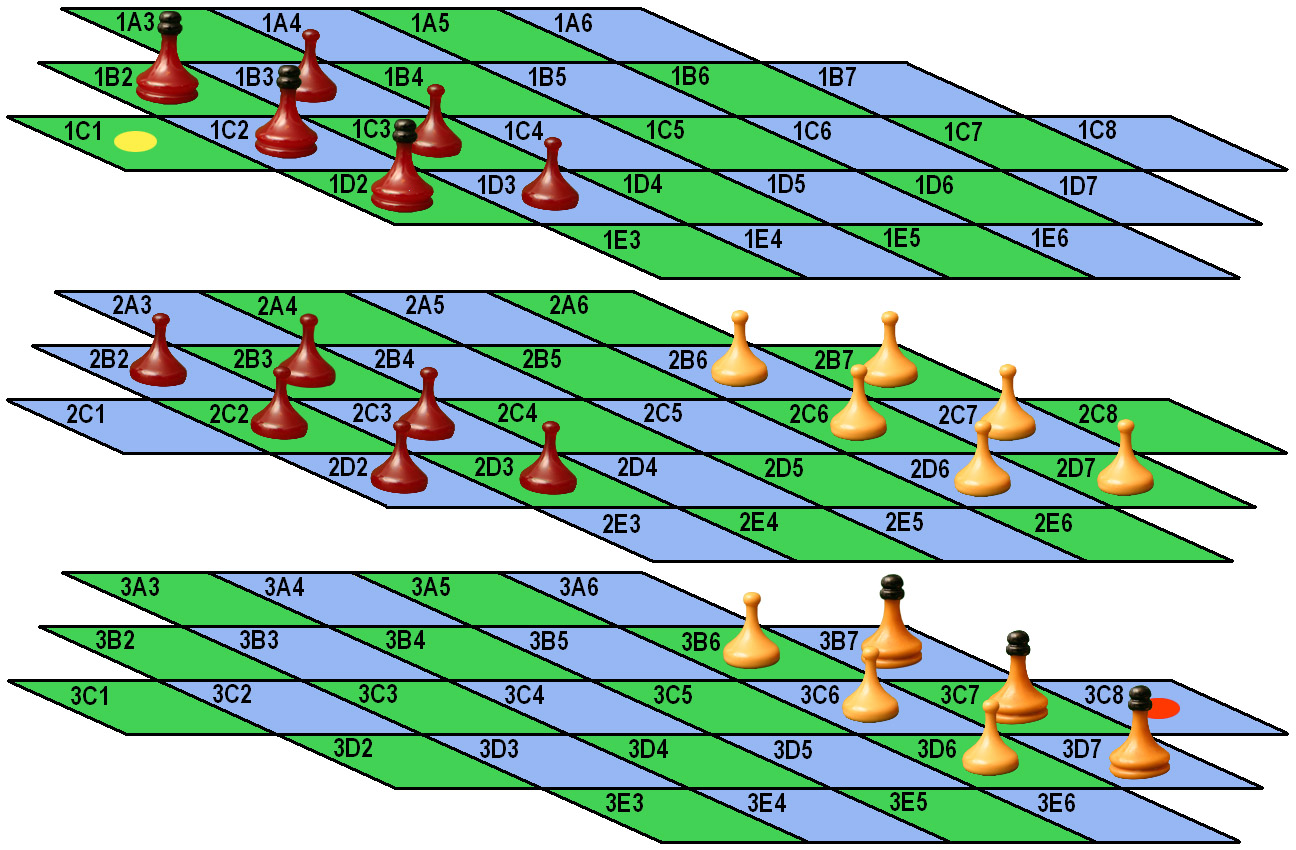 Follow the link below to learn more about this variant.