CAMELOT IN BOOKS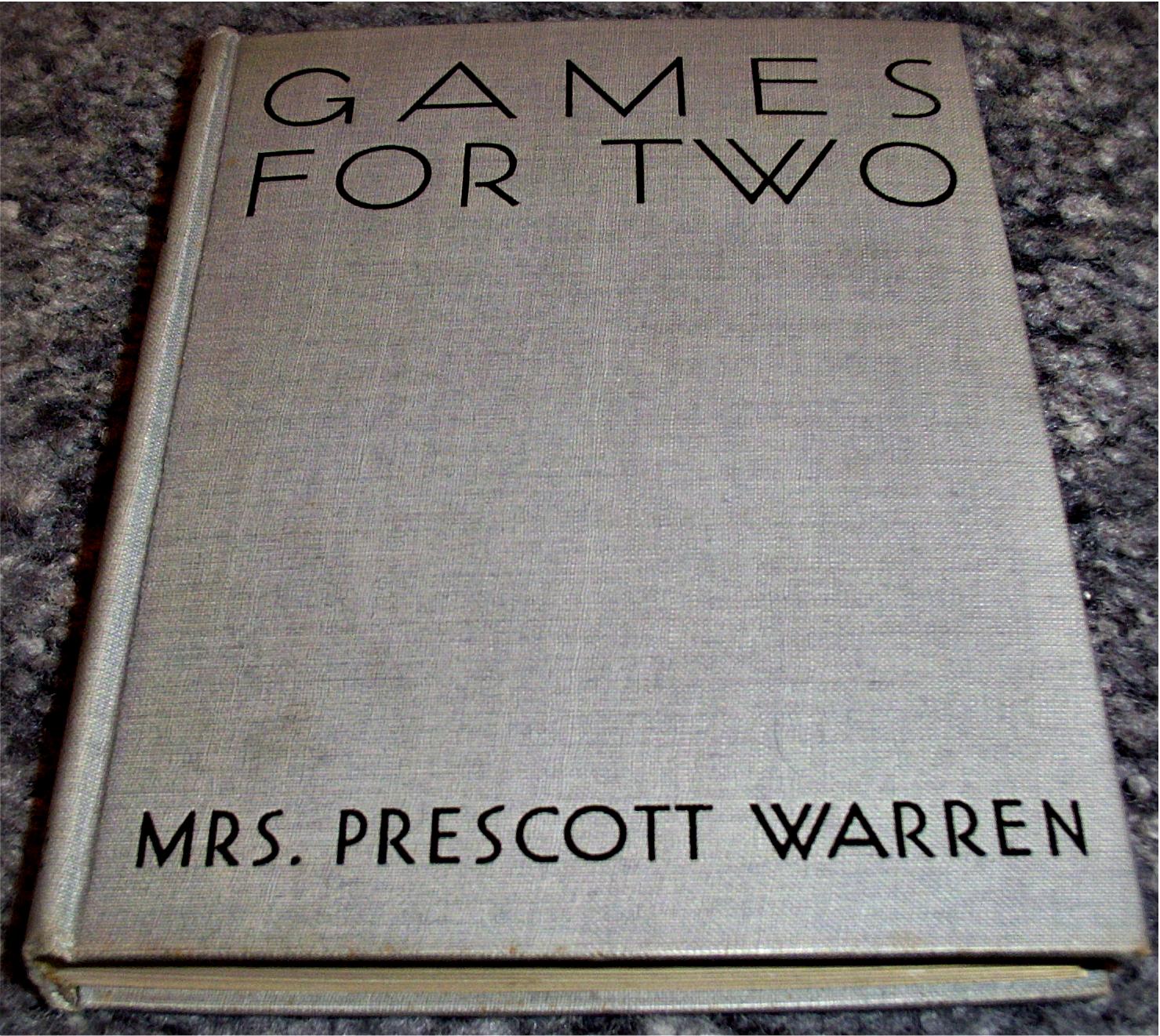 This is the 1930 book Games For Two by Mrs. Prescott (Emily Stanley) Warren. It devoted an entire chapter to the game of Camelot.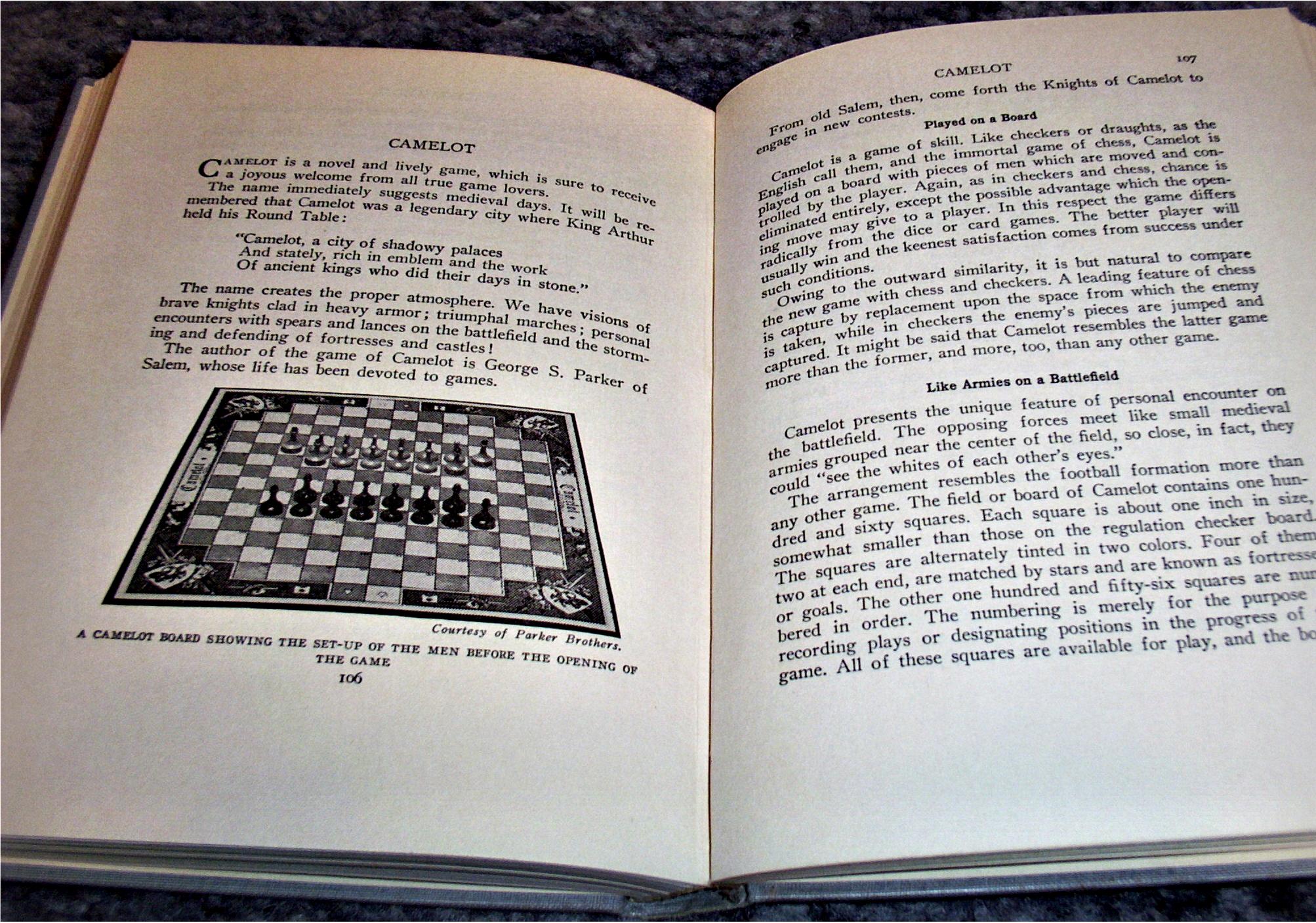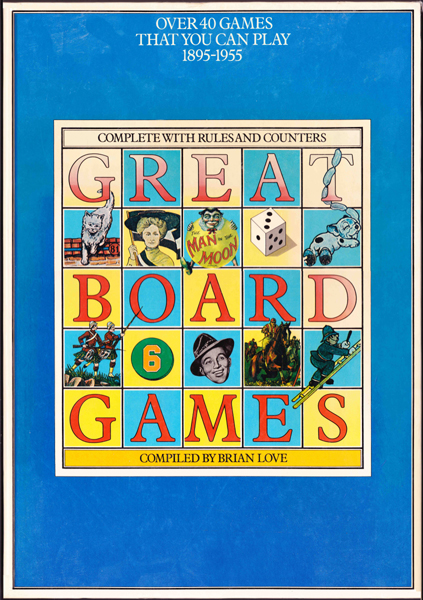 Chivalry was one of the games featured in Great Board Games by Brian Love.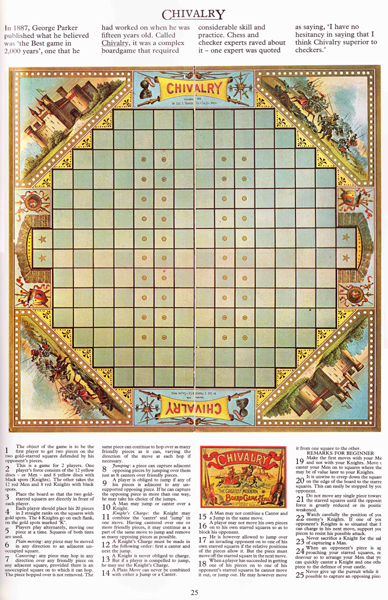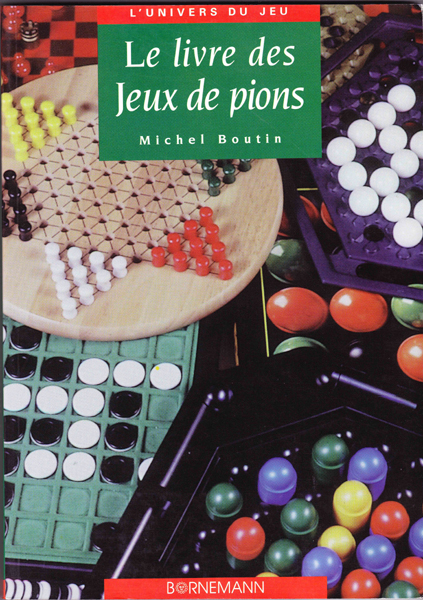 Camelot was featured in Le livre des Jeux de pions by Michel Boutin.