CAMELOT IN ADVERTISEMENTS
Following are examples of Camelot, Grand Camelot, Cam, and Chivalry advertisements.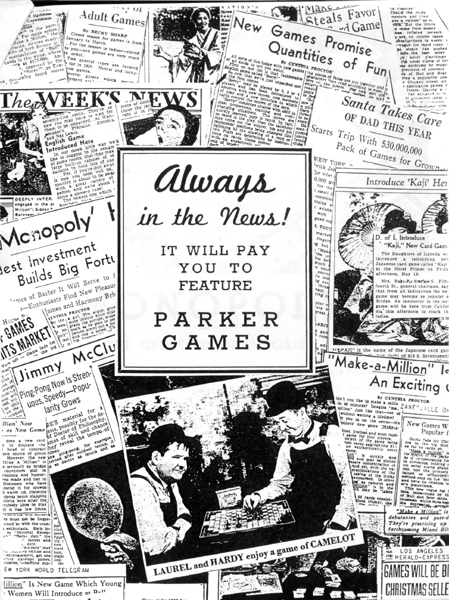 The above advertisement was featured on the inside cover of the 1935-36 Parker Brothers catalog. The publicity photograph of Laurel and Hardy, included within, was taken on the set of Busy Bodies, a short comedy movie, in 1933.